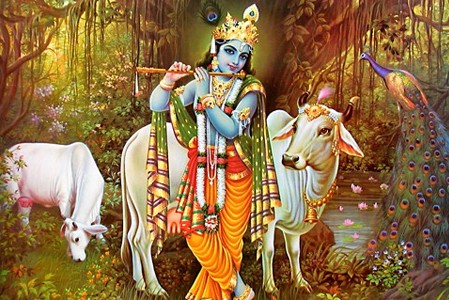 Lord Sri Krishna is supreme divine being, the eight incarnations of Lord Vishnu, and one of the most revered Gods in Hinduism. He symbolizes the divine traits such as compassion, kindness, and love, and is also regarded among other divinities in Hindu mythology as one of the most respected Gods. Mahabharata, which is one of the most revered religious books in Hinduism, contains the detailed narrative of Lord Sri Krishna, including various names such as Govinda, Mukunda, Gopala, Vasudeva, and Madhusudhana.
Copyright © 2018 Ragudeva Psychic
DISCLAIMER- **Result may vary from person to person"
All the information provided by Astrologer Pandit Psychic is for the benefits and betterment of the viewers and readers but Astrologer Pandit Psychic assumes no responsibility regarding the mishandling of the information which you derive from the varied sources such as website, telephone, email, personal interaction or any other source. Read More..